What About This Winter?
Some experts thought we'd return to the industry's normal seasonality this winter with both the number of purchasers and houses available for sale falling off. However, data now shows that neither of those situations will likely occur. Buyer demand is still extremely strong, and it appears we may soon see a somewhat uncharacteristic increase in the number of homes coming to the market.
Buyer Demand Remains Strong
The latest Showing Index from ShowingTime, which tracks the average number of monthly showings on available homes, indicates buyer activity was slightly lower than at the same time last year but much higher than any of the three previous years (see chart below):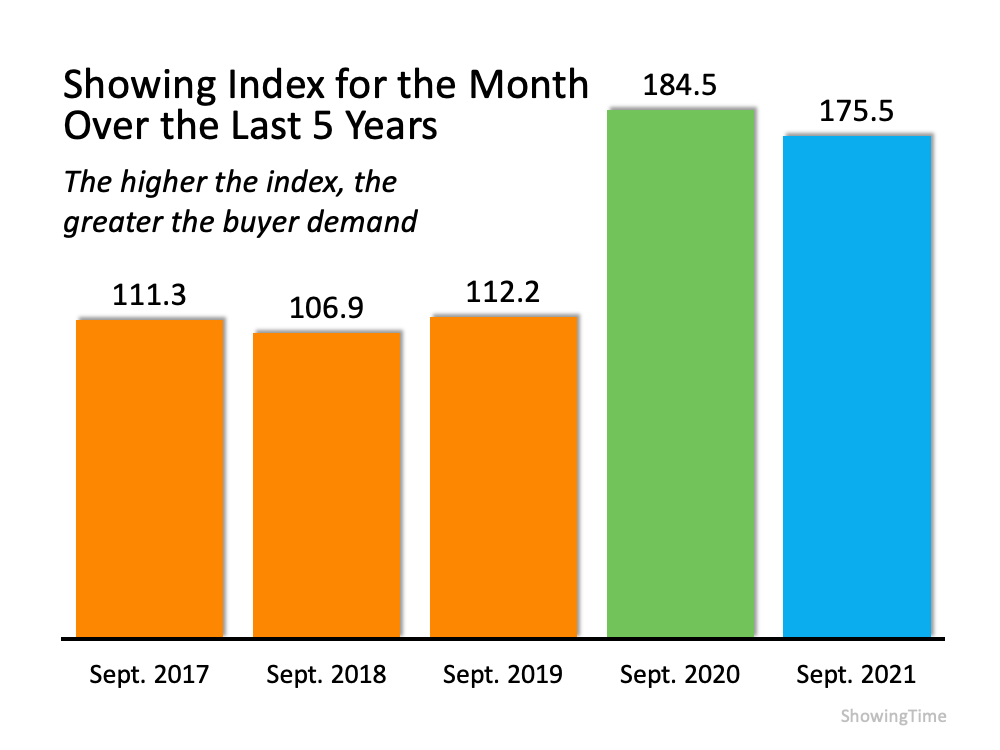 A report from realtor.com confirms buying activity remains strong in the existing home sales market:
"New housing data shows 2021's feverish home sales pace broke a yearly record in October, . . . with last month marking the eighth straight month of buyers snatching up homes more quickly than the fastest pace in previous years. . . ."
Buyer activity for newly constructed homes is also very strong. Ali Wolf, Chief Economist for Zonda, recently reported that Stuart Miller, the Executive Chairman of Lennar, one of the nation's largest home builders, said this about demand:
"There is still a great deal of demand at our sales centers with people lining up and not enough supply."
The only question heading into this winter is whether the number of listings available could come close to meeting this buyer demand. We may have just received the answer to that question.